Attorneys from Severson & Werson's Data Privacy and Cybersecurity Group went all-in for this year's Data Privacy Day 2020.
In the Firm's San Francisco office, Joseph Guzzetta (CIPP/US; CIPP/E) and Evelina Manukyan (CIPP/US; CIPP/E) passed their Certified Information Privacy Manager (CIPM) certification from the International Association of Privacy Professionals (IAPP).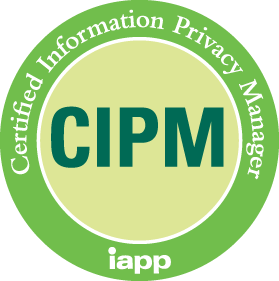 In the Firm's Orange County office, Genevieve Walser-Jolly (CIPP/US), Scott Hyman (CIPP/US; CIPP/E; CIPM), Austin Kenney, and Daniel Yosef participated in the PrivacyOC's inaugural conference on data privacy and cybersecurity in Tustin, California.  PrivacyOC, "SoCal's Premier Data Privacy Event", featured privacy and cybersecurity experts, consultants, and businesses from around southern California.  Genevieve Walser-Jolly kicked off the event by speaking on "The California Consumer Protection Act 101", and then collaborated with Scott Hyman on "A Litigators' View on Reasonable Data Security Procedures".  Scott Hyman and Austin Kenney closed the conference by discussing "How the FTC's Recent Judgments Impact Your Incident Response Program".