Severson & Werson's Commitment to Diversity

Severson & Werson adopted the Mansfield Rule and has obtained Mansfield Certified Plus status, reflecting our continued dedication to diversity and inclusion. Participating in the Mansfield Rule initiative means that the Firm considers an intentionally broad pool of candidates—including women, persons with disabilities, and persons who are racially or ethnically diverse and/or LGBTQ+—for leadership, high visibility positions and important Firm initiatives and client pitches. The Firm's Mansfield Certified Plus status reflects that the Firm has not only considered diverse candidates for various roles, but has actually achieved 30% representation of diverse candidates in 60% or more of key leadership positions within the Firm. Named for Arabella Mansfield, the first woman admitted to practice as an attorney in the United States, the Mansfield Rule provides systematic tools to combat implicit bias. Our dedication to the Mansfield Rule initiative demonstrates our commitment to concrete action designed to bring about, strengthen, and solidify the diversity and inclusion we value.
Affinity Groups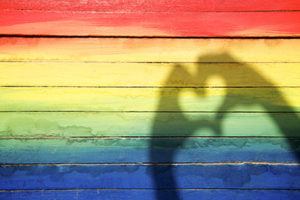 We encourage participation in Affinity Groups for individuals that have been underrepresented in law firms, such as women, persons of color, persons with disabilities, and members of the LGBTQ+ community. In addition to existing groups for Women of Color, LGBTQ+ and Disability, we encourage formation of new groups to support the needs and perspectives of persons from a variety of backgrounds. Affinity Groups create a supportive environment where members of the group can discuss issues that are important to them, and how the Firm may better serve them.
Our Firm is involved with the following Associations:
California Minority Counsel Program
Charles Houston Bar Association
Black Women Lawyers of Northern California
Vietnamese American Bar Association
Orange County Chapter of Asian Americans Advancing Justice
Orange County Asian American Bar Association
Boys and Girls Club of Garden Grove
Financial Women of San Francisco
Dedicated Diversity Team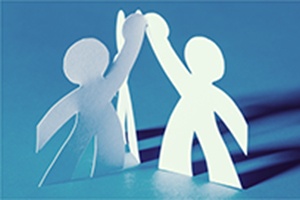 Each of the Firm's formal diversity efforts is developed and supported by our Chief Diversity & Inclusion Officer and Diversity Committee. Our Chief Diversity & Inclusion Officer, Rhonda L. Nelson, spearheads our diversity efforts. With the support of the Diversity Committee, which she chairs, Ms. Nelson drives the Firm's efforts to create an environment for attorneys of any background to succeed, provided that they demonstrate the work ethic, talent, and interest in pursuing a successful legal career.
Our Managing Partner, Mary Kate Sullivan, is a Diversity Committee member. She attends all meetings and fully participates in all events. The Committee is responsible for developing new and creative ways of promoting diversity and inclusion at the Firm.
Likewise, our Staff Diversity Committee is dedicated to promoting interest in and respect for cultural, ethnic, physical and gender diversity through educational and cultural events.