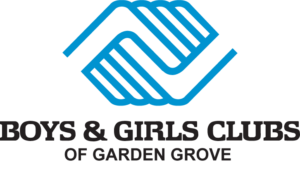 Worldwide Effort Brings Together Volunteers from the Legal Profession to Support More Than 80 Community-Based Organizations
Ford Motor Company's Legal Alliance for Women (LAW) is launching an inaugural Global Day of Service on Sept. 27, focusing on servicing organizations who support the well-being of women and girls
Severson & Werson employees will volunteer at Boys & Girls Clubs of Garden Grove, assisting with beautification efforts
Garden Grove, Sept. 27, 2018 – Joining volunteers around the world, employees from Severson & Werson will take part in the inaugural Global Day of Service, a worldwide initiative spearheaded by Ford Motor Company's Legal Alliance for Women (LAW), the company's professional organization focused of women in the legal practice. The coordinated global effort will assist organizations supporting the empowerment and well-being of women and girls in their respective communities. Severson & Werson is among more than 90 law firms around the world partnering with LAW to volunteer time and perform pro bono work on a day of community service scheduled for September 27th.
Severson & Werson is bringing the Global Day of Service to Garden Grove/Orange County and will be volunteering at Boys & Girls Clubs of Garden Grove. Employees from Severson & Werson will assist in the painting of an outdoor mural and garden renovation for Club kids.
"Severson & Werson is proud to support the outstanding efforts of the Boys and Girls Club of Garden Grove.  The Club takes a holistic approach to helping students and their families, including housing, food, and medical care.  We are honored to be involved and support their mission."
Ford LAW and partner's Global Day of Service kicked off this year with a singular vision to help community organizations that are assisting women and girls through educational, empowerment and support programs. Bringing together volunteers from more than eight countries, this day of service is a collective effort to give back to the communities Ford and its partners operate in.
"Through this day of service, we are aiming to marshal the collective efforts of our partners in the legal profession around world to give back to the community," said Beth Rose, assistant general counsel at Ford Motor Company and chairperson of Ford's Legal Alliance for Women. "The passion we share in advocating for and serving our communities extends beyond this one day. It is part of who we are as individuals and drives our community service year round."
About Ford Motor Company
Ford Motor Company is a global company based in Dearborn, Michigan. The company designs, manufactures, markets and services a full line of Ford cars, trucks, SUVs, electrified vehicles and Lincoln luxury vehicles, provides financial services through Ford Motor Credit Company and is pursuing leadership positions in electrification, autonomous vehicles and mobility solutions. Ford employs approximately 201,000 people worldwide. For more information regarding Ford, its products and Ford Motor Credit Company, please visit www.corporate.ford.com.
About Severson & Werson, P.C.
We focus relentlessly on our Clients' definition of success. We value talent, creativity, and commitment. We own battle-hardened expertise and profound "institutional memory" for our Clients' businesses. We deliver sound counsel, fierce advocacy, and timely, cost-effective results. Effective, Experienced, Exceptional. For more information regarding Severson & Werson and its services, please visit www.severson.com.
Contact: Genevieve R. Walser-Jolly
grw@severson.com
Main: (949) 442-7110
Direct: (949) 225-7209